Springfield, Illinois
Vitamin Injections
Even with the most nutritious diet, it can be quite the challenge to ensure your body gets all the essential vitamins it needs to support its critical functions.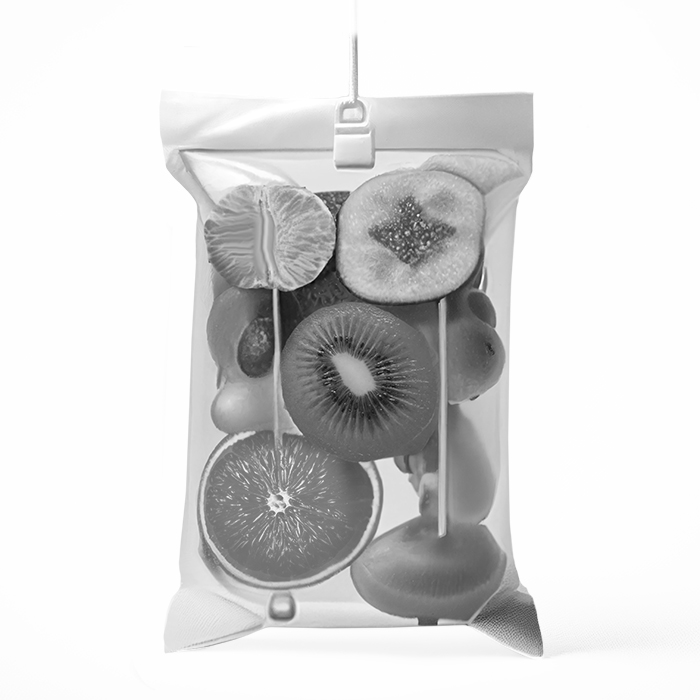 Aesthetics ~ Wellness is pleased to offer Absolut vitamin injections to boost your energy levels, promote fat loss, and enhance your quality of life!
From single vitamin shots or powerful wellness cocktails, Aesthetics ~ Wellness has just the right solution to promote a healthier, more energetic you!
Vitamin deficiencies are now a thing of the past!
Fully customized health and wellness solutions
Suitable for men and women needing an extra vitamin boost
Target specific needs and goals
Support your overall health and wellness
Tailored health and wellness solutions!
Which Vitamin Injection Is Right for You?
The best way to determine the vitamin injections that are right for you is to visit Aesthetics ~ Wellness. Our experienced providers will evaluate your unique needs and work with you to create a custom plan to achieve your health and wellness goals.
Keep in mind that treatment results may vary from person to person.
Vitamin Injections
Health and Wellness in a Shot
Vitamin injections for a healthier, more energetic, and more vibrant you!
Boost energy and combat fatigue
Supercharge metabolism and promote fat loss
Improve your quality of sleep
Support your immune system
Strengthen your muscles and bones
Reduce inflammation
Enhance your hair, nail, and skin health
Absolut Wellness Shots - An Overview
Here's a look at our unique Absolut Wellness Shots:
Single Vitamin Injections: Tailored health and wellness solutions to meet your unique needs. From boosting energy levels to supporting the immune system, enhancing mood, improving cognitive function, and improving skin and hair health, we've got the perfect vitamin shots for you.
Vitamin B-12: Combats fatigue, enhances energy levels, boosts metabolism, promotes brain health, supports the nervous system, improves sleep, lowers anxiety, improves hair strength, and so much more.
Vitamin B-Complex - Includes vitamins B1, B2, B3, B5, & B6: Boosts metabolism, enhances energy levels, promotes healthy fat loss, reduces stress and anxiety, improves mood, regulates sleep, and helps maintain healthy skin, hair, and nails.
Biotin: Improves skin health, combats hair loss, strengthens and improves the appearance of brittle nails, boosts metabolism, reduces inflammation, and improves nerve function.
Vitamin C: Boosts the immune system, increases energy levels, enhances memory, accelerates wound healing, improves skin texture and appearance, and provides antioxidant benefits, neutralizing free radicals and preventing cell damage.
Vitamin D3: Helps build and maintain strong bones, supports the immune system, boosts energy levels, improves mood, reduces symptoms of depression, reduces inflammation, regulates blood pressure, and lowers the risk of cardiovascular disease.
Glutathione: Super antioxidant protection neutralizes free radicals and prevents cell damage. Boosts the immune system, reduces inflammation, lightens and brightens skin, reduces the effects of aging, supports liver function and detoxification, and improves athletic performance. Can be given by intramuscular injection or intravenous push.
MIC: The powerful combination of lipotropic compounds, methionine, inositol, and choline, enhances energy levels, reduces hunger, improves mood, boosts metabolism, and breaks down fat cells, promoting healthy weight loss.
Absolut Wellness Cocktails - An Overview
Here's a look at our transformative Absolut Wellness Cocktails:
Multi-Vitamin Injections: Tailored health and wellness solutions to provide you with a total health, wellness, and energy boost.
Absolut Glow - B12, C, Biotin, and Glutathione: A glamorous cocktail for beautiful skin and hair, an energy and metabolism boost, immune support, powerful antioxidant protection, and improved mental clarity.
Absolut Reset - B12, D, Glutathione, and B-Complex: Relive your best, most youthful days with this rejuvenating cocktail and boost energy and metabolism, improve bone health, increase mental clarity, support your immune system, and enjoy powerful antioxidant protection.
Move It and Lose It - MIC, B12, Glutathione, and B-Complex: Supercharge your metabolism to facilitate weight loss and boost energy levels, support liver function, improve mood and mental clarity, and enjoy powerful antioxidant protection.
Absolut Protection - C, D3, B12, and Glutathione: This powerful cocktail boosts your immune system, enhances energy levels, improves your bone health, and provides powerful antioxidant protection to help neutralize free radicals and protect cells from damage.
How Often Will You Require Vitamin Shots?
Our In-office Absolut Wellness Shots and Wellness Cocktails can be given every 2 to 4 weeks, depending on your unique needs. Our expert providers will work with you to determine the ideal injection schedule to maintain the desired results.
Vitamin Shots Near Me
Contact Aesthetics ~ Wellness in Springfield, IL, to learn more about boosting your energy, supporting your immune system, enhancing your weight loss journey, and so much more. We strive to provide exceptional, personalized health and wellness solutions to help you live your life to the fullest.
Call us at 217-679-3598 and schedule your consultation today!
Request Your Consultation
We invite you to conveniently schedule your appointment. Follow the appropriate link to request a time that fits your busy schedule! We look forward to enhancing your natural beauty! We can't wait to see you!