Springfield, Illinois
Facial Rejuvenation
If you are in search of solutions to restore your youthful, radiant skin, you've come to the right place. We, at Aesthetics-Wellness at Ophthalmology Center of Illinois, are proud to offer non-surgical facial rejuvenation options with real, long-lasting results.
You'll achieve virtually flawless skin with minimal pain, discomfort, or downtime. You'll love the dramatic results!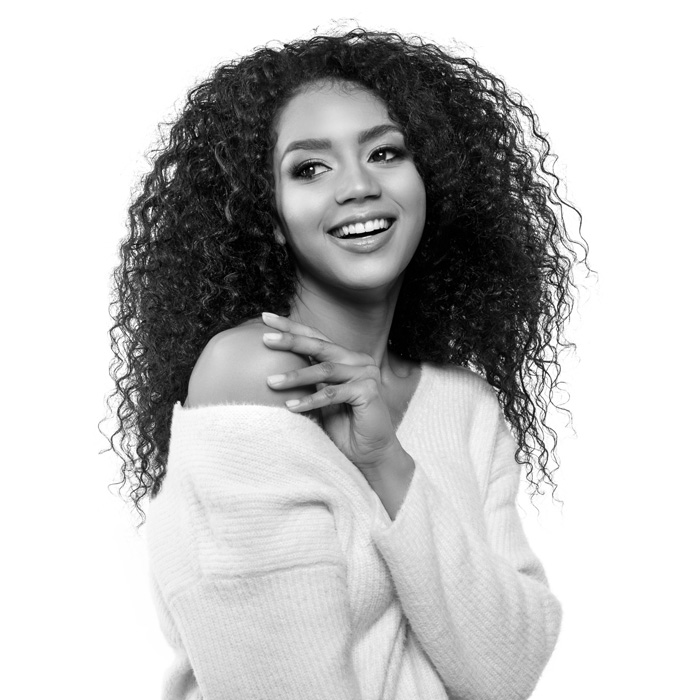 Aesthetics-Wellness is proud to offer safe and effective facial rejuvenation options
Restore your youthful contours without fillers or surgery!
Improve your skin's tone and texture
Safely treat virtually any skin type or concern
Tighten and lift your skin
Improve your dermal health
Minimal pain, discomfort, or downtime
Noticeable, long-lasting results
Non-surgical cosmetic breakthroughs using one or a combination of procedures!
Which Facial Rejuvenation Procedure Is Right for You?
A consultation with your trusted team at Aesthetics-Wellness is the best way to determine the right facial rejuvenation protocols for you.
We will evaluate your unique needs and create a customized plan utilizing one or more procedures for dramatic facial rejuvenation. Keep in mind that results may vary from person to person.
Scarlet SRF
RF Microneedling
Stimulate collagen production and restore your skin's health.
Delivers radiofrequency energy to the dermal layer of the skin
Thermal injury to the cells stimulates new collagen formation
Improves skin tone, texture, and improves complexion
Tightens and lifts sagging skin without surgery
Softens fine lines and wrinkles
Safely treats all skin types
We utilize a topical numbing cream so this procedure is very tolerable
A series of 3 treatments are needed for optimal results
Most popular treatment areas include:

Full Face, Neck, Chest or customizable partial treatments for the lower face and around the eyes
BBL Forever Young BBL
Anti-Aging Treatment
Light therapy to stop the signs of aging.
Utilizes multiple passes and light filters
Corrects Sun-damage spots
Corrects facial redness: fine vessels & rosacea
Improves skin quality and appearance
Reverse the signs of aging with annual treatments
Safe for Skin Types I-IV
Initial Series of 3 to 5 is recommended
For long term anti-aging effect annual treatments based on age

Under 50: 2 treatments a year
Over 50: 3 treatments a year
The SaltFacial
Skin Renewal and Rejuvenation
A three-step treatment for visibly improved skin tone, texture, and appearance.
Step 1: Restore | Sea Salt Resurfacing

Sea salt is an anti-inflammatory, anti-microbial, and helps balance the pH of our skin

Step 2: Replenish | Cavitation Ultrasound

Aesthetic ultrasound to increase absorption of a Medical grade DermMasque or Chemical Peel with Hydration

Step 3: Rejuvenate LED Phototherapy

Acne Light Therapy (414nm Blue / 660nm Red)

PDT (414nm Blue)

Collagen Stimulation (660nm Red / 930nm NIR)

Skin Rejuvenation (660nm Red / 590nm Amber)
Liquid Platelet Rich Fibrin
Facial Rejuvenation
Utilizes healing proteins and concentrated growth factors found within blood
PRF can rejuvenate skin, treat hair loss, increase collagen production, reduce acne scarring and wrinkles
Platelet Rich Fibrin provides a scaffold for new collagen to "stick" to and become stronger as it heals post treatment.
PRF can be injected or applied topically
Microneedling
Facial Rejuvenation
Promote New cell formation & cellular turnover

 

Increase collagen formation

Creates Microchannels

Increase absorption of product

Improve dermal health

Great for skin rejuvenation, acne scarring, stretch marks

Treatment Boosters

Platelet Rich Fibrin

Exosomes

PRX Dermperfection

 
Scarlet SRF (short pulse radiofrequency) offers safe and effective facial rejuvenation. It is the first device on the market that utilizes the phenomenon of independent tissue coagulation around each microneedle electrode with short pulses of alternating bipolar signal energy. That stimulates natural collagen and elastin production, safely and effectively tightening the skin and improving its tone and texture, all without downtime or side effects.
BBL utilizes Intense Pulsed Light (IPL) therapy to gently heat the skin's upper layers. That stimulates collagen production and cell regeneration for safe and effective facial rejuvenation. The device utilizes short blasts of high-intensity light to deliver firmer, younger-looking skin with more even tone, texture, and elasticity. This anti-aging, facial rejuvenating treatment will restore your skin's natural beauty with virtually no recovery time and no surgery!
The three-step relaxing treatment effectively targets a range of skin concerns, leaving you looking and feeling better than ever. After just one treatment, you'll enjoy improved tone and texture and noticeably healthier skin.
Step 1 Restore - Sea Salt Resurfacing: Restore and refine your skin's beauty using pure, organic sea salt. The proprietary sea salt formulation increases your skin's absorption of moisturizers, serums, and antioxidants.
Step 2 Replenish - Cavitation Ultrasound: This step replenishes vital antioxidants and nutrients lost due to environmental stressors. The Cavitation Ultrasound massage, through the process of passive diffusion, assists in the delivery of topical products deep into the skin's dermal layer where they're most effective.
Step 3 Rejuvenate - LED Phototherapy: The L'avantage multi-wavelength phototherapy Light Emitting Diode (LED) module panels emit four light wavelengths with unmatched skin renewal results. This step promotes collagen production and treats a variety of skin concerns.
Facial Rejuvenation Near Me
Contact Aesthetics-Wellness in Springfield, IL, to learn more about skin rejuvenation for beautiful, youthful skin. We will answer all your questions, evaluate your needs, and design a customized plan to deliver results you love.
Call us at 217-679-3598 and schedule your consultation today!
Request Your Consultation
We invite you to conveniently schedule your appointment. Follow the appropriate link to request a time that fits your busy schedule! We look forward to enhancing your natural beauty! We can't wait to see you!