Springfield, Illinois
Dermal Fillers
As the years go by, the collagen that retains your skin's shape begins to break down, and the fat surrounding the cheekbones begins to deteriorate. That results in loss of volume and skin elasticity, a hollow, sagging appearance, and the appearance of fine lines and wrinkles.
Dermal fillers offered by your trusted team at Aesthetics ~ Wellness effectively correct age-related volume loss and reduce fine lines and wrinkles. The dramatic results last for months!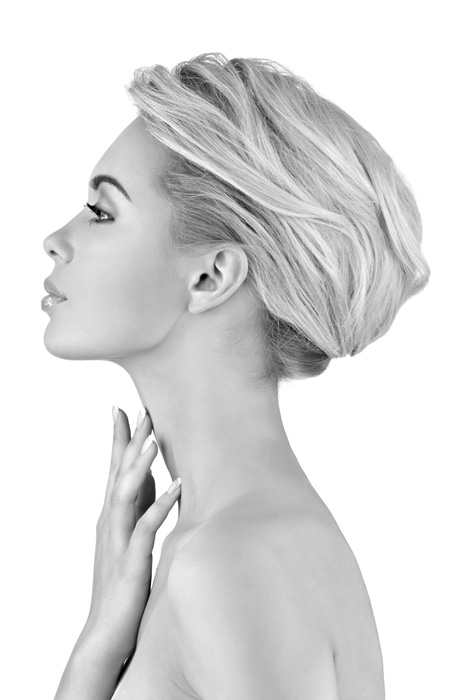 Aesthetics ~ Wellness is proud to offer a range of dermal fillers to safely and effectively enhance facial contours and correct volume loss.
Restore facial fullness and smooth out fine lines and wrinkles without surgery!
Natural anti-aging solution
Correct age-related volume loss
Smooth out smile lines, corner lines, lip lines, and wrinkles
Add volume to thin lips
Enhance facial contours
Achieve smooth, youthful-looking skin
Suitable for skin types
Minimal pain or downtime
Noticeable, long-lasting results
Effectively restore lost volume and erase the sign of aging using one or a combination of dermal fillers!
Which Dermal Filler Is Right for You?
Differences in the dermal fillers we offer target different aesthetic concerns. A consultation with your trusted team at Aesthetics ~ Wellness will help determine the best dermal filler options for your unique needs and will have you on track to your desired results. Keep in mind that results may vary from person to person.
Dermal Fillers by Allergan
Instant Customized Contour
Restore facial structure and age-related volume loss.
Juvéderm Volbella XC plumps lips and smooths out perioral lines (lip lines)
Juvéderm Vollure XC corrects moderate to severe facial wrinkles and folds, including nasolabial folds (smile lines)
Juvéderm Ultra Plus Ultra XC fills moderate facial wrinkles, smile lines, marionette lines, and chin wrinkles
Juvéderm Ultra Plus XC is ideal for volumizing more severe facial folds and correcting deeper folds and wrinkles
Juvéderm Voluma XC corrects age-related volume loss in the cheeks and midface and augments the chin region
Dermal Fillers by Galderma
A More Youthful-Looking You
Contour the face and gently smooth away fine lines and wrinkles.
Restylane Silk augments the lips and corrects lip lines and wrinkles
Restylane Refyne corrects moderate to severe wrinkles and smile lines
Restylane Kysse augments the lips and corrects vertical lip lines
Restylane Defyne corrects moderate to severe deep facial wrinkles, folds, and smile lines
Restylane L addresses moderate to severe facial wrinkles and folds and augments the lips
Restylane Lyft with Lidocaine corrects mild to severe facial wrinkles and folds, age-related midface contour deficiencies, and volume loss of the back of the hand
Hyaluronic acid is a naturally occurring substance that helps the skin retain moisture, strength, and elasticity. It becomes less abundant with age, leading to a loss of facial volume and structure. Hyaluronic acid-based fillers soften wrinkles, lines, and creases and correct age-related volume loss.
Juvéderm hyaluronic acid-based dermal fillers by Allergan work by adding volume to the facial tissue. They also stimulate collagen production for smoother and more youthful skin. Juvéderm fillers smooth out mild to moderate lines and wrinkles, improve the appearance of facial scars, plump areas of the face with volume loss, lift sagging skin, and correct facial symmetry. The age-defying products deliver immediate results, with a subtle, natural finish.
Restylane fillers replace lost hyaluronic acid, which helps restore lost volume and smooth wrinkles. Our collection of Restylane Injectable fillers by Galderma trigger collagen production and correct moderate to severe facial wrinkles, lines, and folds. They are also useful in lip augmentation and restoring volume loss in the back of the hands. The age combatting fillers will reveal a younger-looking you!
Dermal Fillers Near Me
Contact Aesthetics ~ Wellness in Springfield, IL, to determine the type of dermal filler right for you. Are you ready to restore your youthful appearance? Call us at 217-679-3598 and schedule your consultation today!
Request Your Consultation
We invite you to conveniently schedule your appointment. Follow the appropriate link to request a time that fits your busy schedule! We look forward to enhancing your natural beauty! We can't wait to see you!