Courtney Wilbern, FNP-C, CANS
Founder/Lead Clinician
I am the founder and lead clinician Aesthetics-Wellness at Ophthalmology Center of Illinois. For years, I have observed how regular skin treatments have had such a positive impact on so many people. As a nurse practitioner, I wanted to play a role in helping others improve their confidence and enjoy a more positive outlook in life.
Since completing my Masters of Science in Nursing, I have pursued numerous advanced training workshops to bring a core foundation of aesthetic treatments to the Springfield community. Committed to the highest quality outcomes, I have selected new technology that targets the most frequent frustrations I commonly hear from clients. The state of the art equipment at Aesthetics-Wellness reflects our commitment to you as we work to deliver amazing clinical results.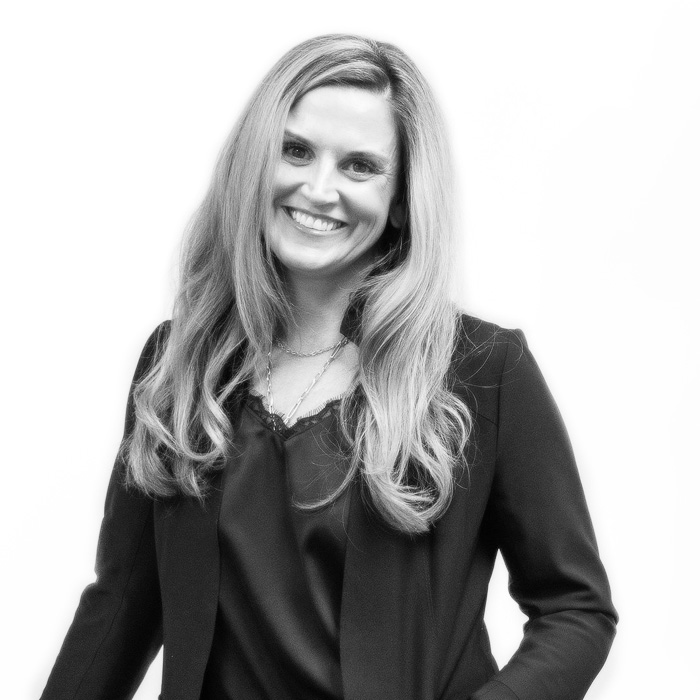 Together, we'll focus on prevention, treatment, and maintenance to improve your dermal health and resist the signs of aging. For your comfort, we have created an environment where you can relax while we create a comprehensive treatment plan to enhance your unique dermal health. Our goal is to create a highly personalized program to help you achieve long term satisfaction. 
At Aesthetic-Wellness, our mission is to make you feel as good as you look without sacrificing your natural beauty.
We look forward to meeting you! Schedule your personalized plan today.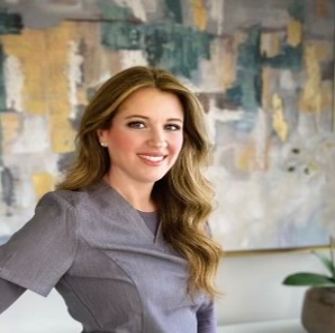 Gretchen
Hi, I'm Gretchen. I've been a registered nurse since 2006. I have over 14 years of experience in plastic surgery and medical aesthetics. I have always loved being in the OR on the surgical side of cosmetic procedures, but my true niche was in injectables. Everyone deserves to feel beautiful, age gracefully, and have CONFIDENCE. When I moved from Chicago in 2016, I knew I was ready to shift my focus to aesthetic medicine and help make clients feel beautiful on the inside and out because that's truly a reflection of confidence. If you've been my client for a while, you know that I'm a crazy fast talker, love reading, and am obsessed with podcasts. I'm so excited to join Courtney and her fabulous team. What I love most about Courtney and Michelle is that we might not always have the correct answer, but we'll never stop learning and growing. We are all on this journey together, creating a positive experience for all our clients.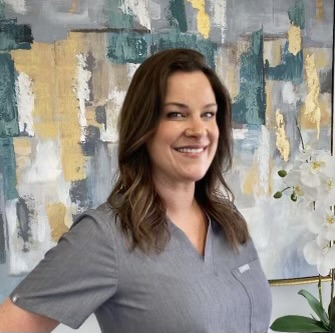 Michelle
Hello! I'm Michelle and am excited to be a part of the Aesthetics-Wellness Team. My previous 18 years of clinical experience in nursing has truly prepared me for this new role. Although I loved the many years I worked in Neurology, I was ready for something new. I have always had a special interest in skin health and decided to attend the Esthiology program at University of Spa and Cosmetology Arts to become a Licensed Esthetician. A career change is definitely scary, but has been absolutely worth it! I really love what I do. Skin is our largest organ and the first thing someone sees when we meet. Our bodies and skin often undergo many changes through the stages of our lives but some of these changes can have a negative impact on our self-confidence. My goal as an Aesthetic Nurse Esthetician is to work with each patient individually to address their personal skin care goals and or concerns. Whether it be acne, scarring, wrinkles or sun damage, we will have a plan for you and will be with you every step of the way. I want to see you comfortable in your skin and capture that healthy skin confidence that everyone deserves. I truly care about the success and outcome of our patients' treatment results and the overall experience we provide. You will come to find how much fun we have in the office. There's never a dull moment! I'm beyond thrilled to be part of this excellent team. I couldn't have found a better fit working with Courtney & Gretchen!
Request Your Consultation
We invite you to conveniently schedule your appointment. Follow the appropriate link to request a time that fits your busy schedule! We look forward to enhancing your natural beauty! We can't wait to see you!