Springfield, Illinois
Semaglutide with B12 Weight Loss Program
If you are struggling to shed those extra pounds, Aesthetics ~ Wellness is here to help. We are pleased to offer our revolutionary Semaglutide with B12 Weight Loss Program to help you achieve your weight loss goals.
The breakthrough treatment has changed the weight loss landscape, delivering dramatic, long-lasting results. Take control of your health and weight loss journey today!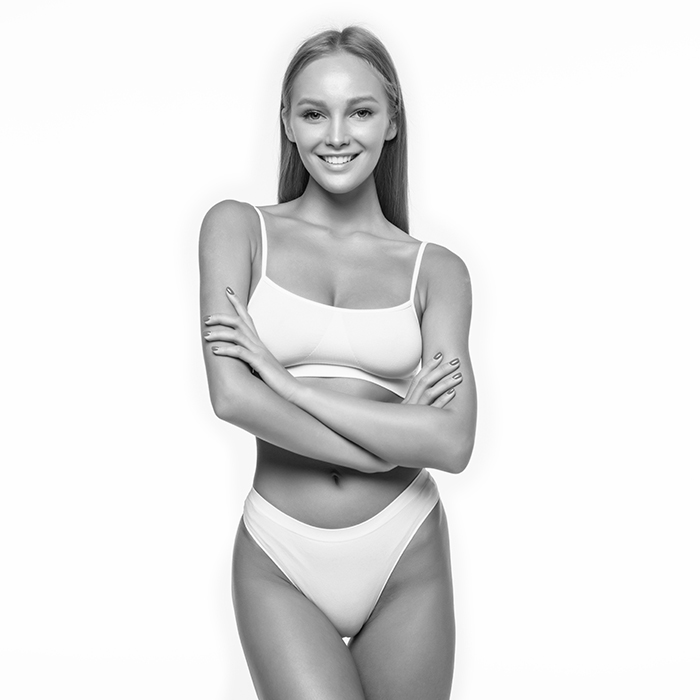 Aesthetics ~ Wellness is proud to offer a safe and effective solution, helping men and women struggling with their weight to improve their health and quality of life.
Get on track to achieving your weight loss goals!
Fully customized treatment protocols
Safe and effective weight loss program
Significant, long-lasting weight loss results
Long-term maintenance protocol available
Shed those unwanted pounds without feeling hungry!
Is Semaglutide with B12 Weight Loss Right for You?
The revolutionary weight loss problem is ideal for adults with a body mass index (BMI) of 30 or greater. It is also indicated for men and women with a BMI of 27 and over with at least one complication related to body weight, such as insulin resistance, high cholesterol, hypertension, or heart disease. Our experienced providers at Aesthetics ~ Wellness will evaluate your unique needs and help you determine whether semaglutide with B12 weight loss is right for you.
Keep in mind that results may vary from person to person.
Semaglutide with B12
Weekly Weight Loss Injections
FDA-approved weight loss solution with dramatic, long-lasting results.
Weekly in-office injections
Reduces appetite and food cravings
Delays stomach emptying
Improves glycemic control
Lowers blood sugar before and after meals
8 pounds average weight loss per month
Reduces the risk of chronic health concerns
Minimal side effects
Long-lasting results
Before being used for weight loss, semaglutide was used to treat type 2 diabetes. Numerous treating physicians observed that while it increased insulin production and lowered blood sugar levels, semaglutide also produced an unexpected side effect - dramatic weight loss!
Numerous clinical studies were conducted before semaglutide was FDA-approved for weight loss and management. The weekly injections have now changed the face of weight loss, producing excellent, lasting results.
Semaglutide belongs to a class of drugs called GLP-1 agonists that mimic the natural GLP-1 hormone the body produces. The small intestines release GLP-1 after eating to stimulate insulin secretion and block glucagon production, lowering blood sugar before and after meals. 
Semaglutide slows down the release of sugars into the blood. It also slows down gastric emptying, or how quickly the food leaves your stomach, leaving you feeling full faster and for a longer time.
Vitamin B12 has been shown to improve the tolerance of GLP-1 agonists. Two of the most common side effects of semaglutide are nausea and hypophagia, which are significantly reduced when used in conjunction with Vitamin B12.
Semaglutide with Vitamin B12 injections offer numerous benefits, including dramatic weight loss, improved cardiovascular health, and a better quality of life. When it comes to weight loss, clinical trials show a 15 to 18 percent body fat decrease in overweight or obese patients. Semaglutide with B12 injections have been shown to be safe, well-tolerated, and highly effective for lasting weight loss.
Aside from our semaglutide with B12 injections, we also compound semaglutide with vitamin B6. Vitamin B6 plays a critical role in metabolizing fats, carbohydrates, and proteins. That helps speed up your metabolism and allows you to burn calories and lose weight faster. Vitamin B6 also helps your body extract food from nutrients, maximizing their benefits.
Semaglutide with B12 Weight Loss Program Near Me
Contact Aesthetics ~ Wellness in Springfield, IL, to learn more about semaglutide with vitamin B12 injections, the new and exciting weight loss solution. Take control of your weight and improve your health and quality of life. We are here to support you every step of the way!
Call us at 217-679-3598 and schedule your consultation today!
Request Your Consultation
We invite you to conveniently schedule your appointment. Follow the appropriate link to request a time that fits your busy schedule! We look forward to enhancing your natural beauty! We can't wait to see you!